Full Member
EIGENSINN by Sigrid Mayer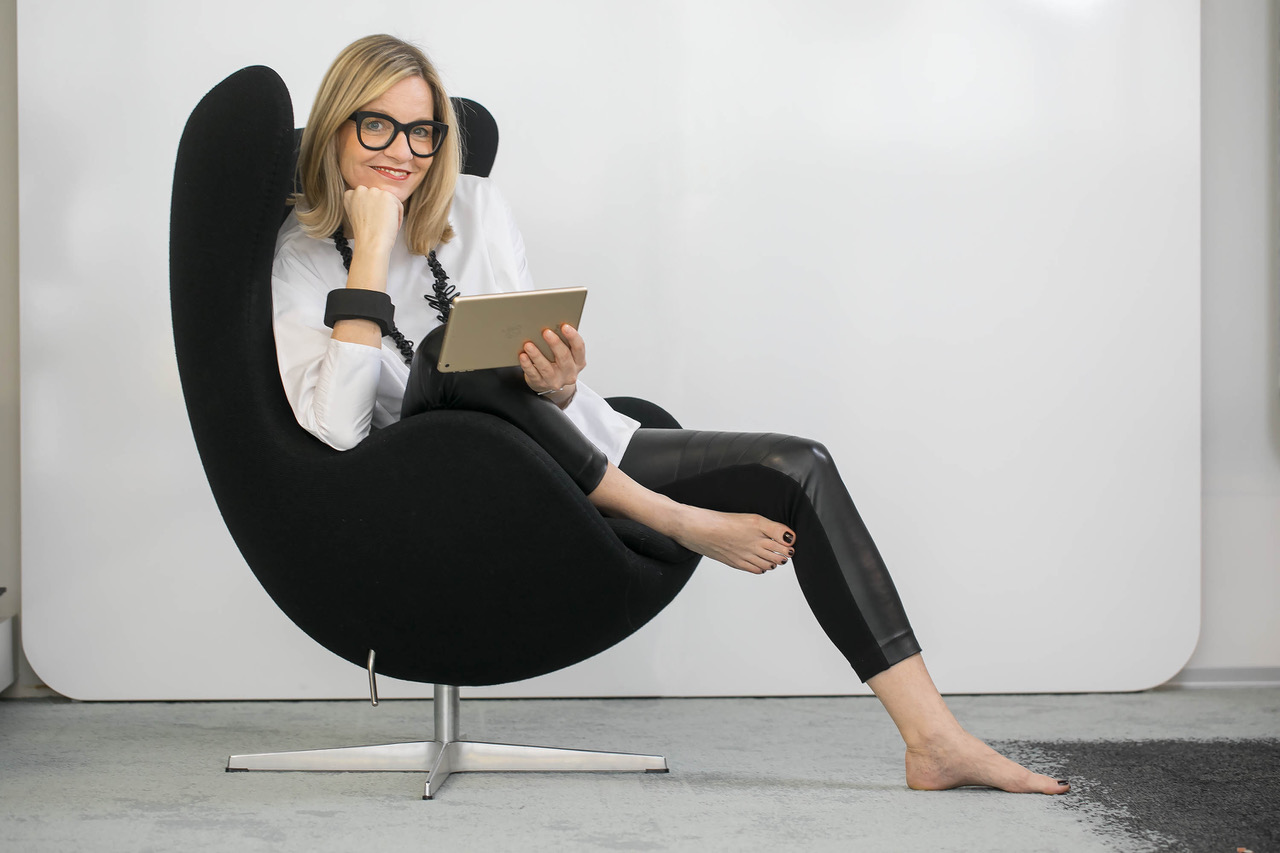 Sigrid Mayer is an architect, a designer of new working environments, a marketing professional, a coach and a lecturer.
She teaches Transformation Design at FH Joanneum Graz and was responsible for corporate architecture, marketing, products and design in international companies in the furniture and lighting industry for almost 20 years.
Sigrid Mayer is the founder and managing director of the corporate consultancy EIGENSINN, focusing on corporate identity, transformation design and the new world of work.
GIVING ROOM FOR CHANGE – Consulting | Supporting | Shaping
EIGENSINN creates brand identity.
Innovative and creative Eigensinn (willfulness) creates an unmistakable identity with a clear target focus and meaningful success.
EIGENSINN opens up new perspectives.
Looking at tasks from unexpected perspectives stirs the imagination and expands personal horizons.
EIGENSINN accompanies change.
Hybrid forms of work require new worlds of work. We focus on developing and designing such spaces in an interactive and resource-saving way and support managers and teams throughout the process, step by step.
Sigrid Mayer has worked for Bene AG, XAL GmbH, Ökopark Hartberg, Austrian Federal Forests, Selfsightseeing Company | Merkur Campus Graz, Georg Bechter Licht, BWM Architekten, 6B47, Raiffeisenbank Schilcherland, designaustria, and many more.
In addition, she is the initiator and mastermind of "MEI MEIDLING – Das partizipative Klima-Grätzl Projekt"  (MY MEIDLING ‒ The participative climate neighborhood project). As part of this research project, the potentials and barriers of climate change adaptations in urban structures are examined. Future-oriented models for new partnerships at the interface between public and private space are being explored.
For the past year Sigrid Mayer has been the organizer of the climate symposium for the Meidling neighborhood in Vienna at which socially relevant, urban topics of the future are discussed.
© Max Manavi-Huber / EIGENSINN, no.ova
Publications, articles, workshops (excerpt)
"SUREAL. Sustainable Responsive Art Lab" am Beispiel Merkur Campus Graz, 2021 (Selfsightseeing Company)
"Ich war noch niemals in New Work", 2021 (Design Monat Graz, CIS)
"Räume der Arbeit"  New Ways of Work, 2008, 2014 (Royal College of Art, Zukunftsinstitut, Bene AG)
"Glück Macht Erfolg – Wie Glück zu mehr Rendite führt",  2014 (D. Segschneider, FAZ Verlag)
"Identität versus Identifikation – Eine kritische Betrachtung der aktuellen Tendenzen in der Corporate Architecture", 2011
Contact
EIGENSINN by Sigrid Mayer