Free Member
Duke Johns' Barbershop
From the charismatic South of the US and the legendary streets of Brooklyn, the Duke, alias Alexander Prasser, tranfers the traditional culture of the barbershops to Graz.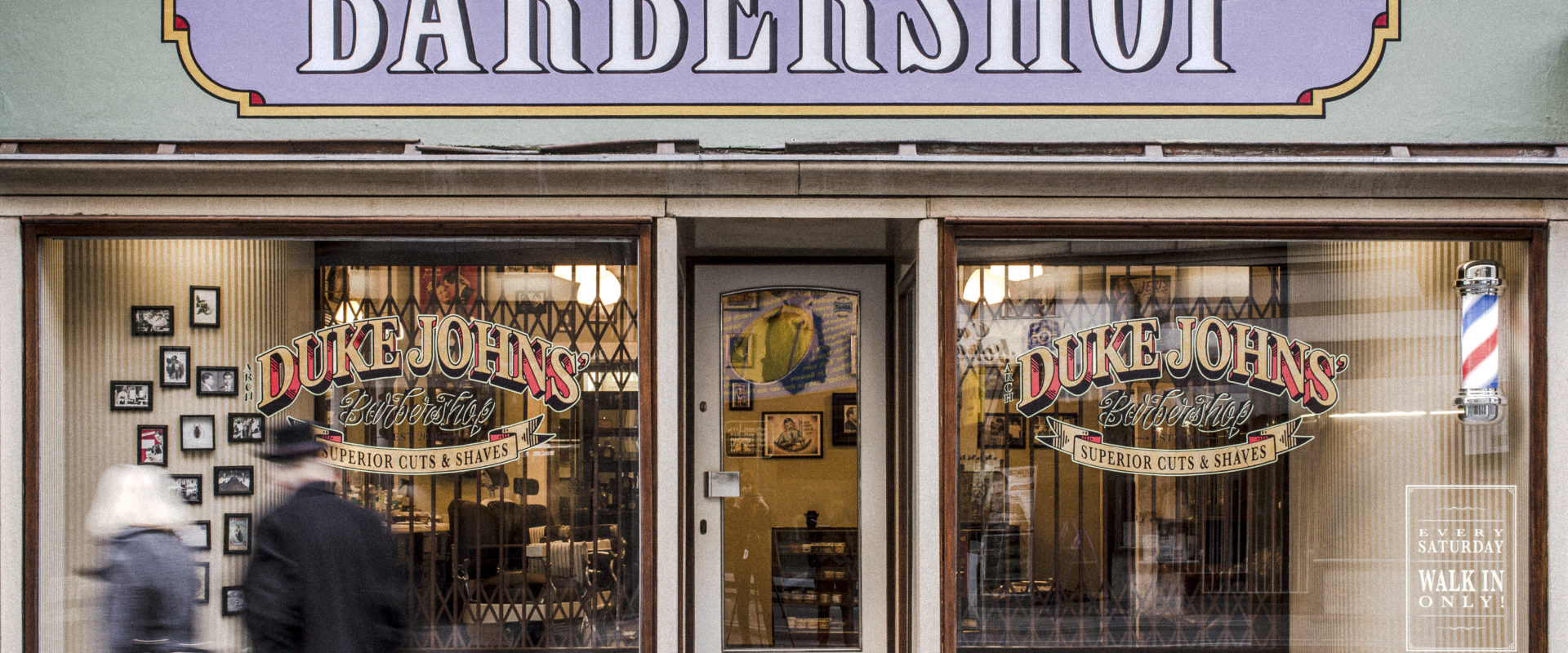 The motto of Duke John's barbershop is: men only! For, at Annenstrasse 25, it is all about taking care of men's hair and grooming their beards. Alexander Prasser is the master of the razor blade and revives the original American craftsmanship of classical traditional haircuts and shaves of the 1920s to the 1950s. While sitting in cast-iron barber chairs, your beard is trimmed to perfect shape: no matter if you need a traditional shave, trimming of the full beard or grooming of the beard with special beard oils or balms, Duke Johns' Barbershop provides a well-deserved retreat to all men and is a convivial hotspot far away from any impersonal service. Fragrant pomades, hair tonics and refreshing after-shaves complete the perfect male experience.
It is possible that the waiting time is reduced by American Bourbon, Caribbean rum or local beer, while incidentally philosophizing about everything under the sun and introducing the son into the finesse of being a true gentleman. 'You do not leave Duke Johns' just with a perfect haircut and a close shave, but with new perspectives and a strong self-confidence to master the daily challenges ahead of you', says Alexander Prasser.
Contact
Duke Johns' Barbershop
Annenstrasse 25
8020 Graz