Full Member
Chic Ethic – Fair Trade Shop
Chic Ethic - Fair Trade Shop, located on Tummelplatz in Graz, proves that fair-trade products can also be chic and trendy. In the heart of the old city, Hélène und Andreas Reiter-Viollet present fair fashion and home accessories.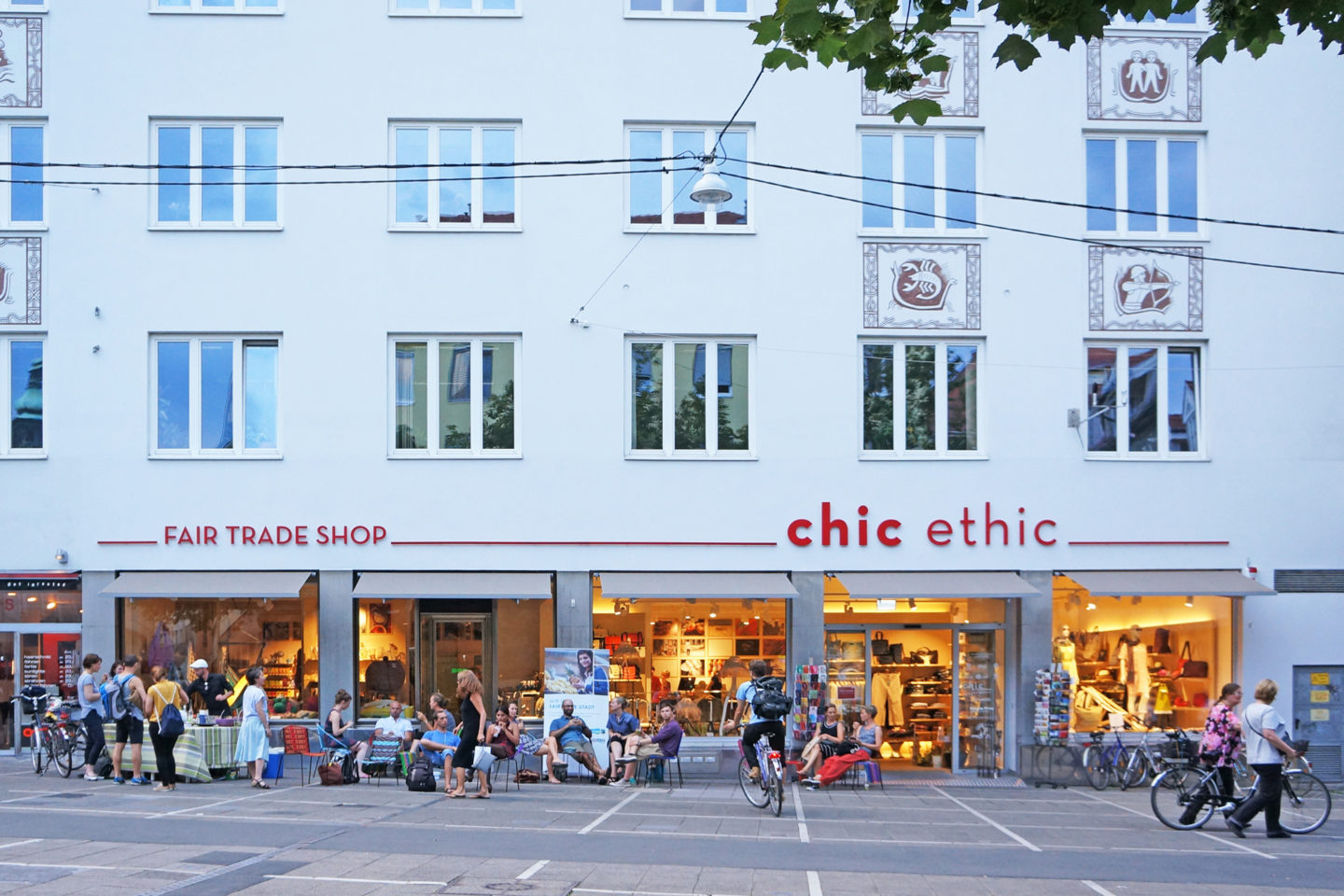 "Get a move on," that is what "tummeln" means in German. The eponymous square, Tummelplatz, is the location Hélène Reiter-Viollet chose for her store, though it bears little meaning for the atmosphere at Chic Ethic: shoppers are seldom in a hurry here. In 2009, Ms Reiter-Viollet opened her little 'specialist shop for fair trade,' which has since grown to become the biggest fair-trade shop in the German-speaking world. Chic Ethic's product range consists of fair fashion and fairly traded home accessories as well as selected European products that keep alive traditional craftsmanship. Altogether, the Reiter-Viollets offer products from more than 100 international suppliers.
The main idea behind the fair-trade movement is to establish more justice in global trade. The aim is to facilitate the social and economic empowerment of manufacturers and to keep the numbers of trade intermediaries as low as possible. These aspects play a central role in every product that the Reiter-Viollets choose for their store, and so does another: design. The experienced interior designers—each holding a degree in architecture—place strong value on aesthetics and style, thus creating a product range that is chic on the outside and ethical inside. Furthermore, the Reiter-Viollets want to raise awareness for fair trade and sustainable management. In frequent public events and workshops, they take up topics such as development cooperation, sustainability and fair trade. In 2017, a dedicated registered association, "Fair Trade Works," was founded to further expand these educational activities.
In recent years, Chic Ethic has always participated in CIS's event "Design in the City." In 2017, they showcased silk art from India, presenting hand-woven silk-patchwork blankets and table runners from Indian designer CC Shroff.
Contact
Chic Ethic - Fair Trade Shop
Tummelplatz 9
8010 Graz