Design Month Graz
That was the Design Month Graz 2022
Designmonat Graz 2022 came to an end on 12 June. In five weeks, more than 100 program points – from exhibitions and workshops to lectures and presentations – took place. 128 program and project partners and guests from 15 nations made it possible to experience the broad spectrum of design and the internationality of the network.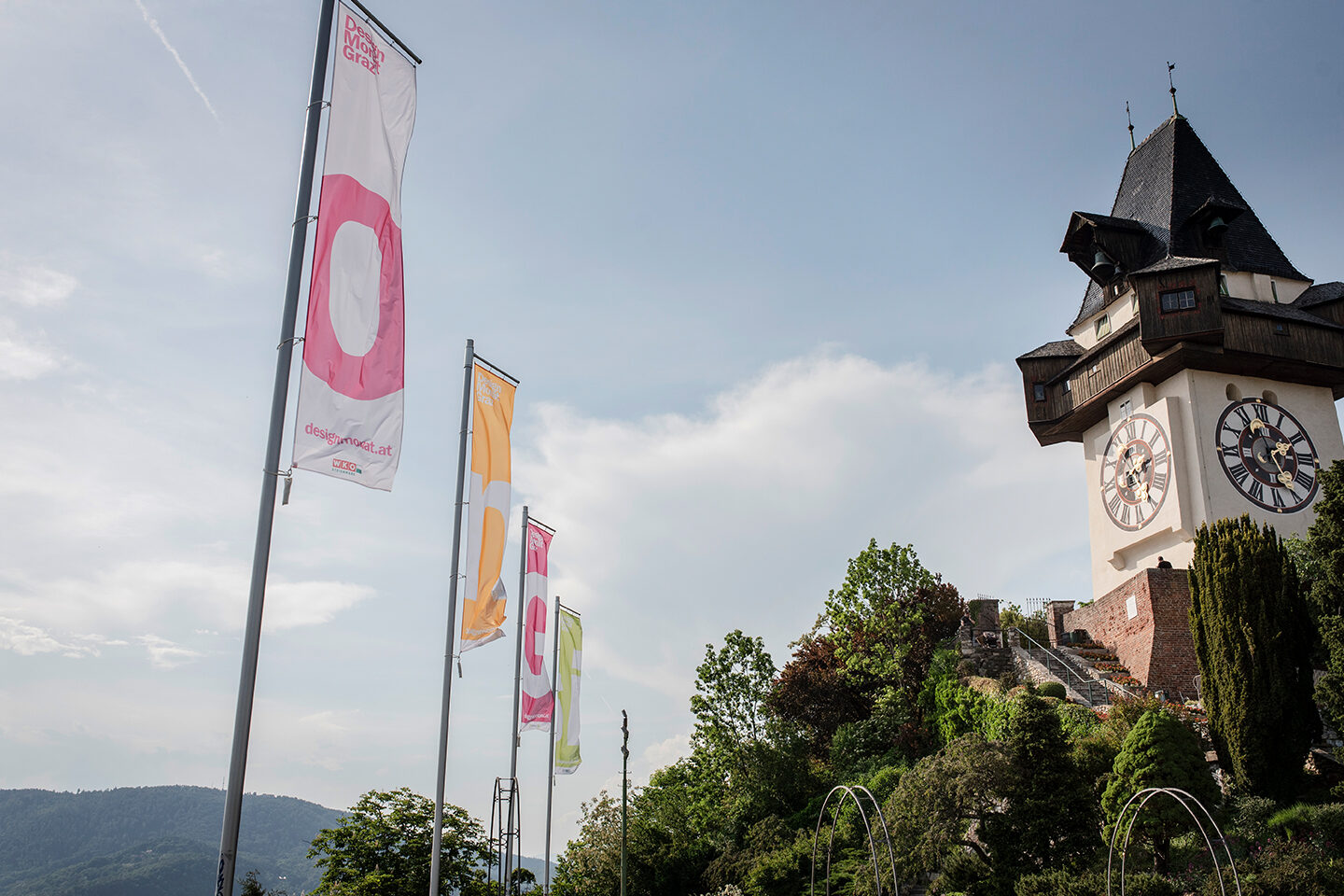 In 2022, Design Month Graz once again presented the creative potential of Styria with a dense program. With a lot of international participation and a strong presence in public space, the design festival ensured a remarkable appearance of the City of Design Graz – far beyond the city's borders.
For example, the exhibition "Around Autofiction" was shown with contributions to the mobility issue from Creative Cities and the European Creative Industries Summit on the topic of "Great Green Creative Industries" was also held in Graz. In the "Design in the City" format, 37 shops with diverse projects and products were present. The exhibitions "Design Everyday" and "ZweckZwei – Shift Circular Design" in the Minoritenzentrum Graz as well as "The Chairman" and "Taste the Ortwein" in the designforum Steiermark were well attended. The latter can be seen until 26 June 2022. The new format of the "Design-Clinic" was launched as a low-threshold service offer of the design community to make design more tangible for everyone. Interested parties, private or professional, could come with design problems for a free initial consultation.
We would like to thank all participants, partners, sponsors and visitors for this great Design Month Graz and are already looking forward to next year!
SAVE THE DATE
Designmonat Graz 2023 will take place from 6 May to 4 June 2023.
Opening on 5 May 2023.