WALDEN
09.05.2020 – 31.05.2020
Hollenegg, Österreich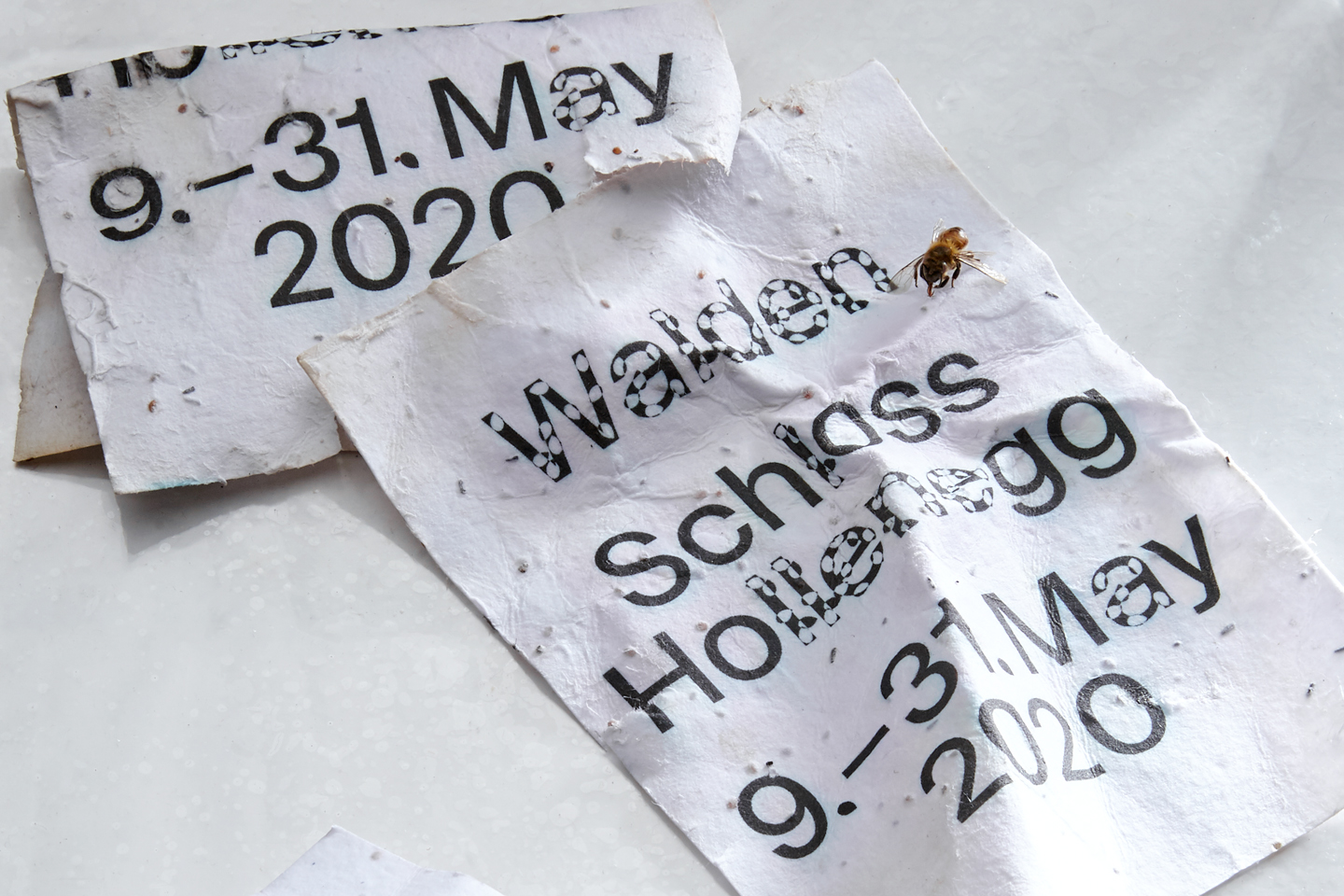 Schloss Hollenegg for Design presents WALDEN. 
A Design exhibition bringing pockets of wilderness in our everyday life.
From Saturday, 9 May to Sunday, 31 May 2020, Schloss Hollenegg for Design will open once again its doors and majestic rooms to host a contemporary design exhibition, WALDEN.
It is the time to bring nature back in our everyday life: not the romanticised, sanitised, domesticated version of it, but the gritty, wild stuff. The current narrative around environmental issues is dominated by doomsday messages and guilt inducing information. This risks pushing people to ignore the problem, instead of encouraging change and positive action. Walden offers a hopeful message by proposing positive alternatives to living, making, and being. It aims to encourage a shift in attitudes that will allow us to acknowledge the importance of progress, wealth and technology, while living respectfully in our environment, with the simplicity of a philosopher. Twenty-four designers have been invited to present recent projects, most of which especially commissioned by curator Alice Stori Liechtenstein for the exhibition.
Crafting Plastics / Charlap Hyman & Herrero / Marlène Huissoud / Klemens Schillinger
Sophie Dries / Attua Aparicio / Arvid & Marie / BNAG / Thomas Ballouhey / Thomas Barger / Commonplace Studio / Marianne Drews / Jonas Edvard / Linde Freya / Marc Leschelier / mischer'traxler / Odd Matter / Marylou Petot / Marcin Rusak / Studio Birgit Severin / Studio TUT / Study O'Portable / Evalie Wagner / Sander Wassnik
WALDEN
May 9 – 31, 2020
Schloss Hollenegg for Design | Hollenegg 1, 8530 Schwanberg