Design Month Graz
To Death with a Smile
07.05.2019 – 26.05.2019
Graz, Österreich
"To Death with a Smile" is a poster competition organized by the MUMEDI (Museo Mexicano del Diseño, Mexico City). The posters deal with the topic of death and its different anchoring in the collective consciousness of cultures. All works shown are by women.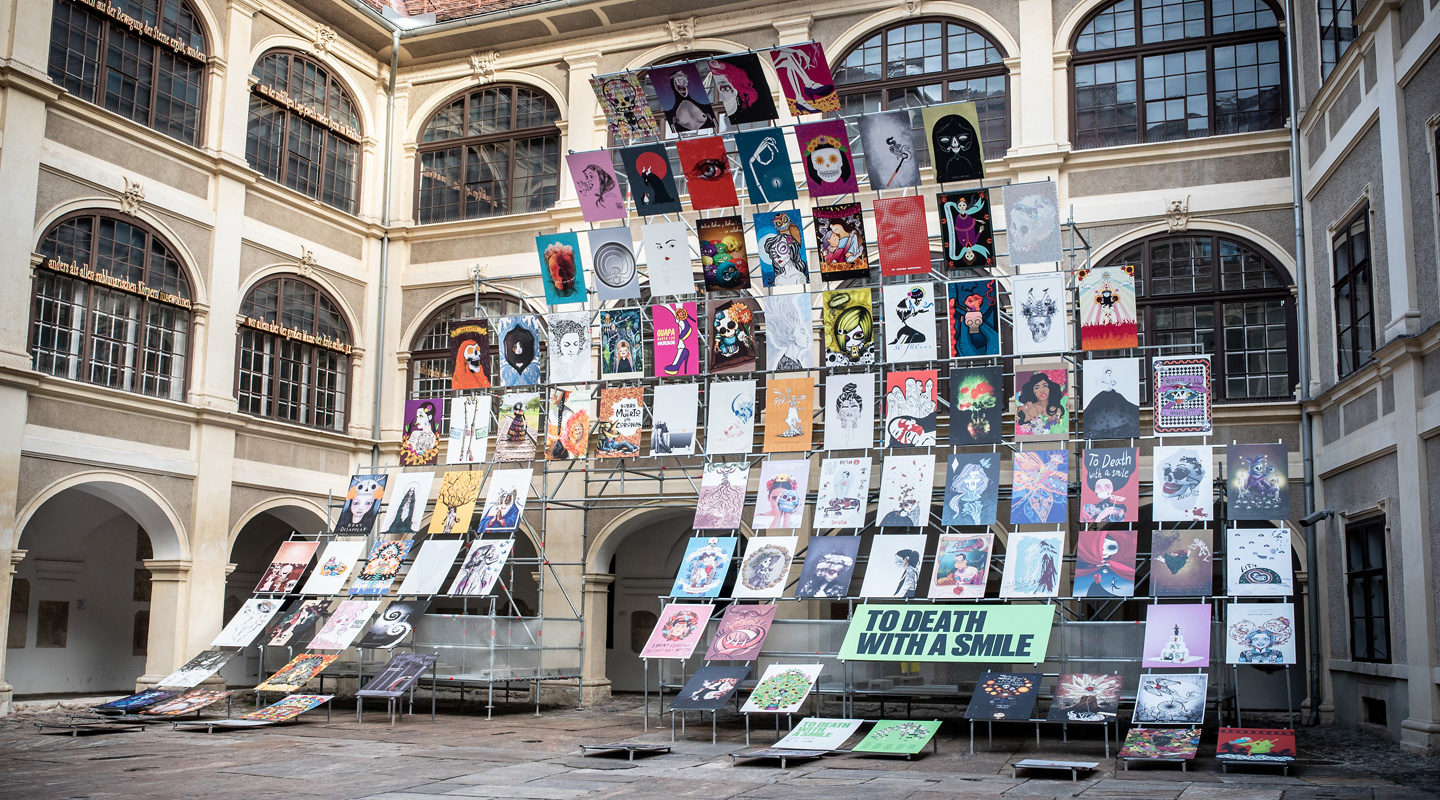 In Mexico the cult of death is a deeply rooted tradition, and in that tradition is a very particular character that is the Catrina. This is the feminine personification of death, which for Mexicans is extremely beautiful and seductive. Probably because of the belief in a better existence in the after life.
MUMEDI, the Mexican Museum of Design, represented by MUMEDI Foundation, every two years and for the last 14 years has invited designers, students, teachers, professionals and anyone interested in the subject, to participate in the International Poster Contest "To Death with a Smile" to promote the exercise of good design.
The theme of the poster was on the subject of death, be it a personal reflection, the meaning it has in our culture or country, as we fear, celebrate or overcome it.
The last call had an amazing and enthusiastic participation, generating a huge number of entries, which consisted of over 30,000 proposals from 157 countries.
In November 2016 a selection of 100 posters was exhibited in Galeria del Instituto Iberoamericano de Finlandia en Madrid, España.
In February 2018, a selection of 127 of the best posters from the collection will be exhibited in the poster museum of Lahti in Finland.
During the Design Month Graz a selection of some of the best poster will be exhibited.