Design Month Graz
Opening Design Month Graz 2020
07.05.2020 | 19.30
Graz, Österreich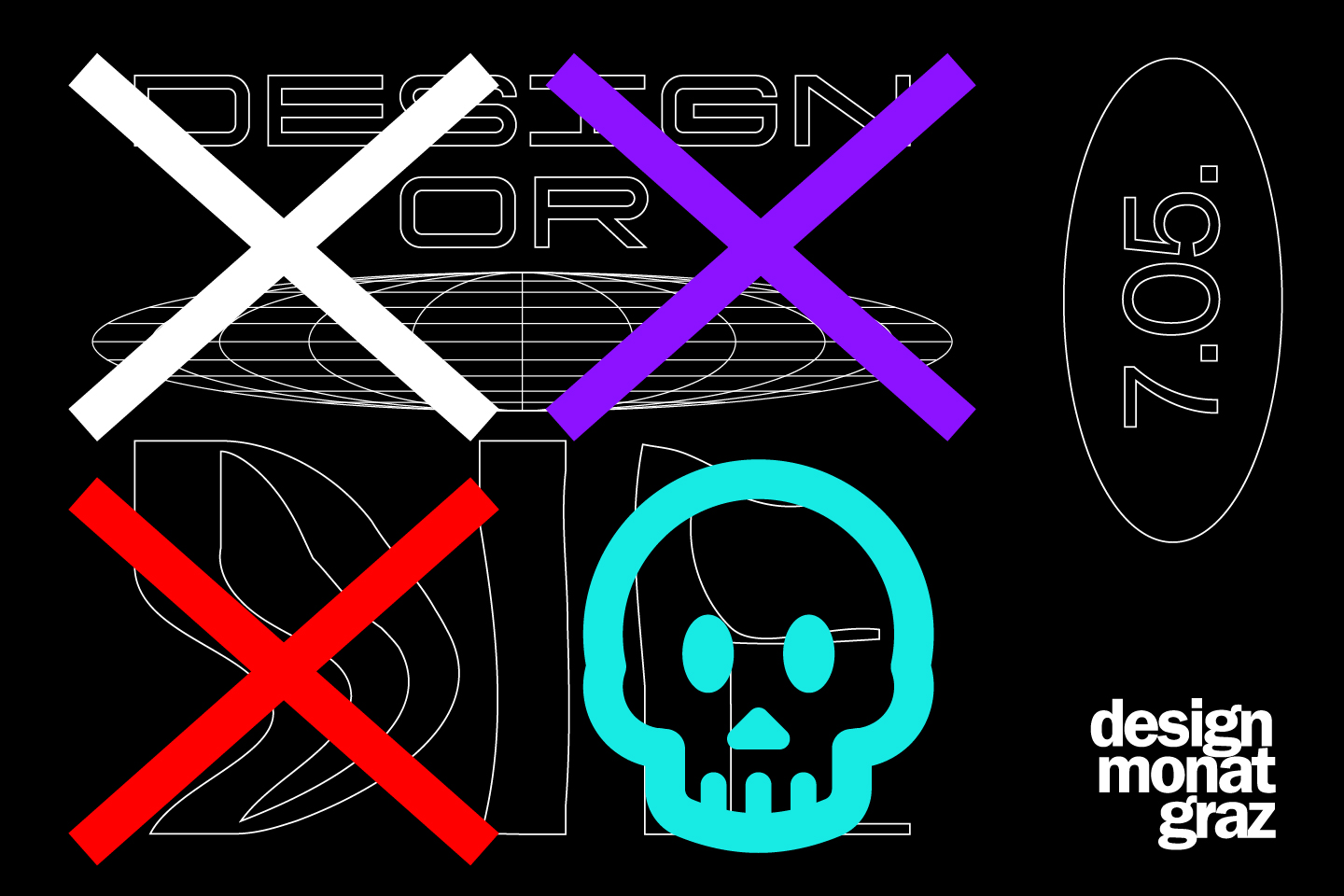 Design Month Graz will bring the performance spectrum of the design scene to the fore for a month, promoting regional, national and international networking. 
From May 8 to June 7, 2020, a dense and diverse program will be presented in the Austrian UNESCO City of Design. Exhibitions, lectures, workshops, presentations and guided tours bring the value and meaning of design to the public. It puts the city in a state of exception in which design can be perceived everywhere.
Design Month Graz 2020 focuses its program on the topic "Better Future".
STAY TUNED!
Design Month Graz 2020
May 8 – June 7, 2020
Design Month Graz will open on May7, 2020 at 7.30 pm at Joanneumsviertel Graz.
The program for Design Month Graz 2020 is in progress and the page is constantly being updated.