Design Month Graz
Opening Design Month Graz 2020
07.05.2020 | 20.00
Graz, Österreich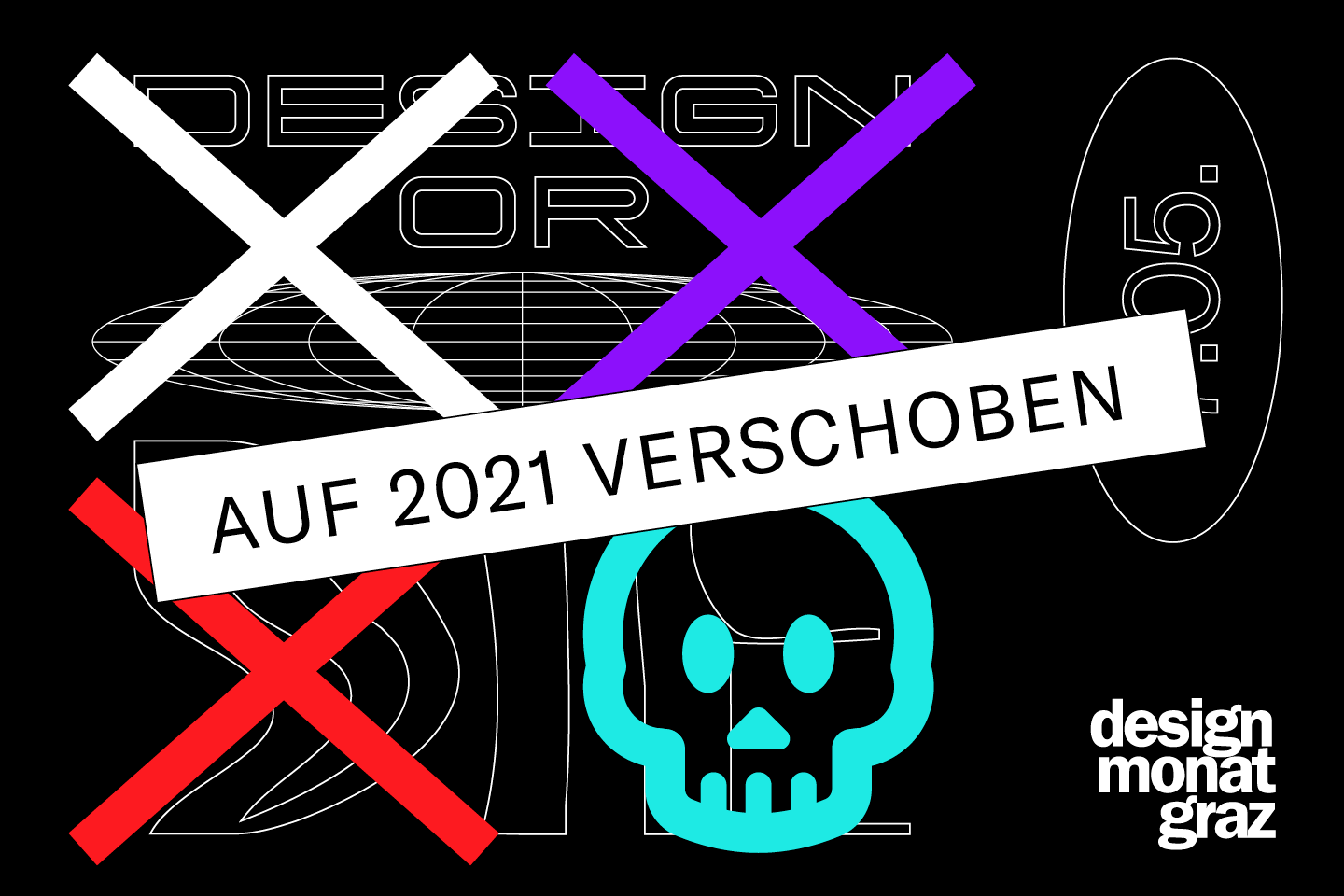 Due to the coronavirus pandemic, we, as organisers of the Design Month Graz, have decided to cancel the festival this year. The 12th edition of the festival, which should have taken place in Graz from 8 May to 7 June, is now being cancelled in view of the current state of emergency. Individual exhibitions and projects, which were already well advanced in their planning and preparation, will be presented in the Design Month Graz 2021. The same applies to the programme focus "Better Future", which has become even more relevant due to the current situation
We would like to thank all those who have been so intensively involved in the planning and development of the Design Month so far and are already looking forward to a good cooperation next year.
Design Month Graz will bring the performance spectrum of the design scene to the fore for a month, promoting regional, national and international networking. 
From May 8 to June 7, 2020, a dense and diverse program will be presented in the Austrian UNESCO City of Design. Exhibitions, lectures, workshops, presentations and guided tours bring the value and meaning of design to the public. It puts the city in a state of exception in which design can be perceived everywhere.
Design Month Graz 2020 focuses its program on the topic "Better Future".