UNESCO City of Design
CREATIVE NIGHT GRAZ 2023
06.10.2023 | 16.00 – 21.00
Graz, Österreich
Save the Date! For one evening, creative professionals of the UNESCO City of Design open their doors and invite the interested public to join them.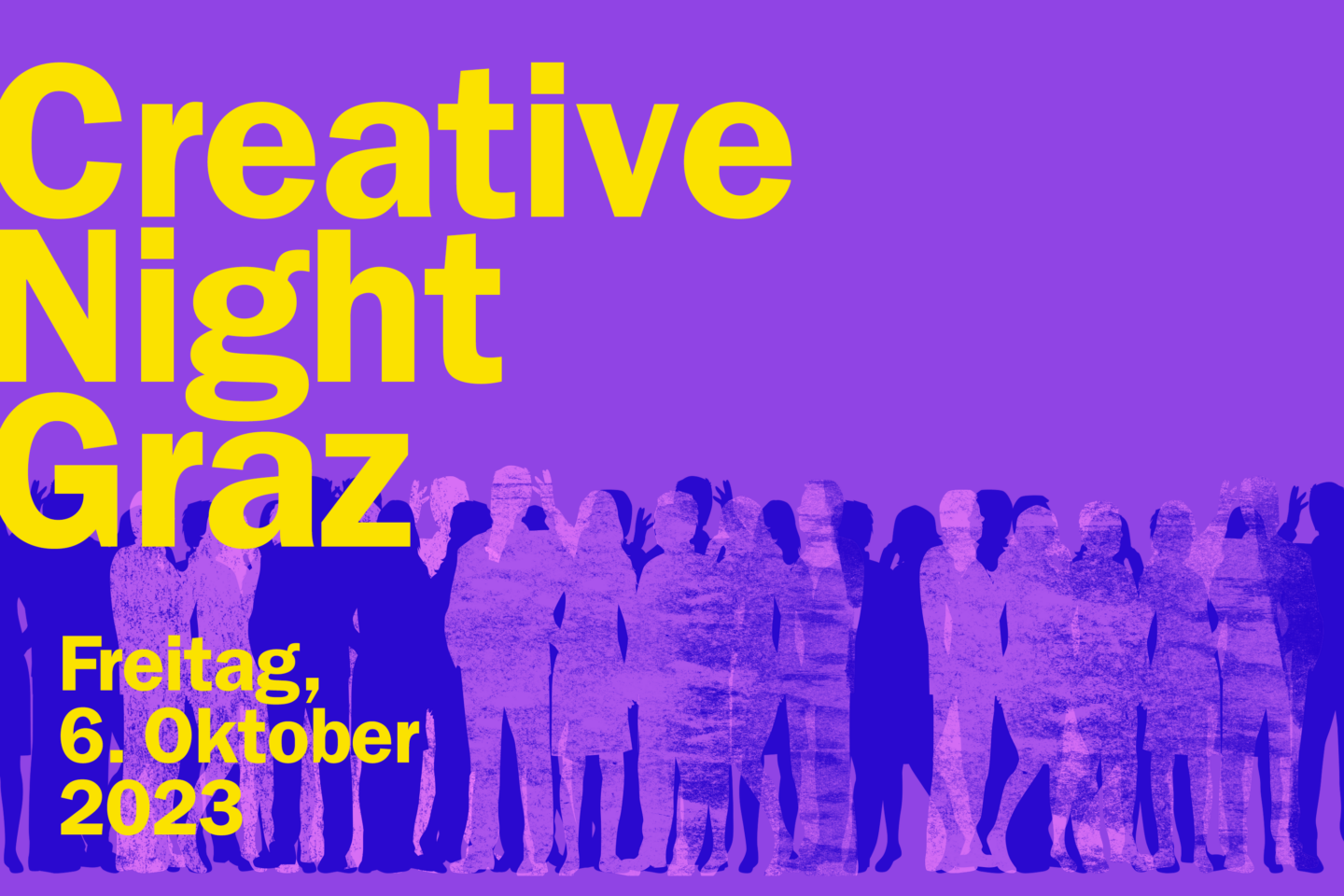 "WE ARE OPEN" – Creatives of the UNESCO City of Design invite all interested people to their agencies and studios.
CREATIVE NIGHT GRAZ offers all visitors a deep insight into the world of creativity and the diversity of creative industries. Designers open their doors and give a glimpse into their studios and agencies. They introduce themselves and their companies, give insights into their work and answer questions from visitors.
Are you curious and want to take a look at the agency scene? Are you looking for a job or a place for an internship? Come with us on a journey of discovery into the world of creativity in the UNESCO City of Design.
Guided tours take you to creative studios of your choice. You will learn a lot about the working world of creative professionals, what projects they are involved with and who their clients are. Or you can take a relaxed stroll through the agency scene and let yourself drift through the creative parcours of CREATIVE NIGHT until you get stranded at one party or another.
Whatever the case – all are welcome to immerse themselves in the third CREATIVE NIGHT and embark on a journey of discovery into the creative industries.
Program
The program is continuously supplemented!
CREATIVE NIGHT GRAZ 2023
October 6 2023 | 4pm – 9pm
Graz | Austria